Hurricane Watch Net on Alert for Developing Atlantic Basin Storms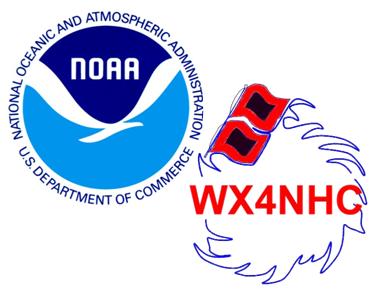 Hurricane Watch New (HWN) Manager Bobby Graves, KB5HAV, says the Atlantic Hurricane Basin seems to want people's attention. Tropical Depression 3, off the southeastern coast of North Carolina could become a named storm, Chris. The National Hurricane Center (NHC) has initiated advisories on TD 3. The system is expected to remain offshore. The HWN remains at alert level 2 — "monitoring mode."
"A few computer models show this system growing and moving up along the US east coast into Nova Scotia, Canada," Graves said today. "How strong it will be, if development occurs, is unknown."
Meanwhile, Tropical Cyclone Beryl intensified overnight to become the first hurricane of the 2018 Atlantic Basin Hurricane Season, which began on June 1. A compact storm, Beryl is predicted to remain east of the Lesser Antilles through early Sunday. Satellite data indicate maximum sustained winds of around 80 MPH with higher gusts, and some strengthening is forecast.
While Beryl is forecast to quickly weaken or dissipate before reaching the Lesser Antilles, some rain and wind are expected to impact those islands early next week.
"Be advised, should the Hurricane Watch Net be called into action, 20-meter propagation has been very lousy of late and we may have to operate on both 20 and 40 meters (14.325 MHz and 7.268 MHz, respectively)," Graves said.
"Should either storm become a threat, the Hurricane Watch Net will be ready for action. The tropics are getting very interesting!"